Everything You Avo Wanted!
Check out some of the fun and exciting ways consumers are using avocados.
Download our sales sheet or call us at 760-480-8502.
Using an outdoor grill or a grill pan on the stove, add an element of richness to your avocado's flavor, along with appetizing grill marks. Try our grilled avocado bowl recipe here.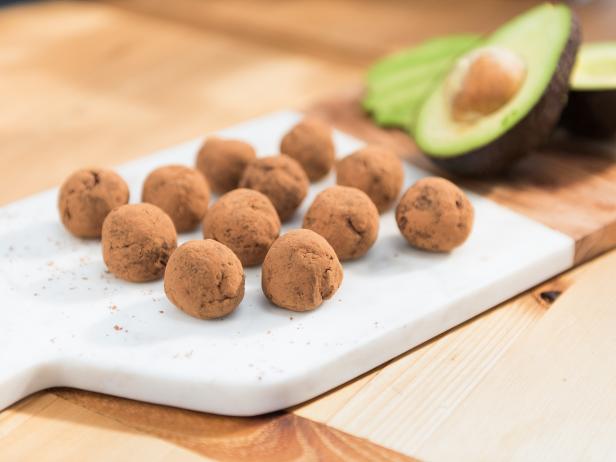 Avocado's creamy consistency makes it a natural addition to dessert recipes. We've seen a lot of creative uses pairing avocados with chocolate, like these avocado truffles.
Photo and recipe via: The Food Network
Blended adult beverages aren't going away anytime soon, and this avocado margarita is one of the most unique versions we've seen. Health + fun is a huge win in our book.
Photo and recipe via: California Avocado Commission
Trust us on this one… we served avocado mac & cheese at a tradeshow once and it was a huge hit.
Photo and recipe via: Two Peas & Their Pod
There's no need to buy expensive beauty treatments when avocados, in all their moisturizing glory, are readily available. Try them in hair and skin masks.
Photo and recipe via: Nutrition Stripped
In many savory recipes, you can use avocados as a mayonnaise replacement. Try them in chicken salad or deviled eggs, as shown here.
Photo and recipe via: Simply Recipes
We love guacamole as much as the next person, but there's a great world of dips to explore out there, like avocado hummus or avocado feta dip.