Avocados + Football = Super Bowl
Download our avocado sales sheet or call us at (760) 480-8502 to order Nature's Partner avocados.
Keep reading below for some Super Bowl avocado fun and ideas to share with consumers.
Americans eat 80 million pounds of avocados on Super bowl Sunday. Oof!
Guacamole (and other dips/sauces) is one of the most widespread traditions of Super Bowl Sunday.
What's a Super Bowl party without dip? Allow us to guide you.
The Reliable Veteran: Guacamole
The perennial all-star that always shines in the biggest moments. Perhaps the Tom Brady of dips? Guacamole is a classic dip that may seem overdone, but people love it and many would argue a Super Bowl party wouldn't be complete without it. Guacamole always shows up ready for the game.
Photo and recipe via: Downshiftology - Best Guacamole Ever
The Audible: Spicy Avocado Lime Dip
You're surveying the party field and things are running smoothly. You see an opening for a wrinkle in the playbook that's risky but just might win it all with memorable flair. You need a dip that matches your high-risk, high-reward mentality. SPICY AVOCADO LIME DIP IS YOUR DIP. It's delicious with chips or veggies!
Photo and recipe via: Eat the Gains: Spicy Avocado Lime Dip
The Winning Drive: Avocado Spinach Artichoke Dip
Your Super Bowl party is going relatively steady and disaster-free. But now you find that the dips are running out and party energy is waning. But you planned for this. You set yourself up for greatness. Out of nowhere, you reveal the bowl of all bowls. The dip to end all dips. This your moment to shine and win it all with all the chips on the table (pun intended). No one saw this fresh new take on spinach artichoke dip coming.
Photo and recipe via: Delish - Avocado Spinach Artichoke Dip
The Two-Minute Drill: Avocado Sauce
Things have been going well. Exceptionally well. Too well. Your guacamole will go down in the party snack hall of fame. But therein lies the problem. It's almost out and now you're scrambling to whip something up to keep the momentum going. Well, you're in luck. All you need is a couple minutes and a few ingredients (just one avocado!) to put together a creamy dipping sauce that that will seal the deal. You're welcome.
Photo and recipe via: Laylita - Avocado Sauce
The Hail Mary: Avocado & Roasted Tomatillo Salsa
We know not everyone likes spicy things. Not everyone can handle spicy things. On top of that, if your ratio of avocados to tomatillos is off, it could spell disaster. This isn't a Hail Mary so much to win the game as much as it is a shot at greatness that might not work. BUT IF IT DOES, this will go down in the lore of great party snacks that your guests will request for years to come.
Photo and recipe via: NY Times - Avocado and Roasted Tomatillo Salsa
AvocaDo's and AvocaDon'ts
A simple guide to maximum Super Bowl success.
— Don't get stuck with UNRIPE Avocados
Plan in advance to ensure your avocados are perfectly ripe by game day. Ripening tip: place unripe avocados in a brown paper bag with an apple or banana to ripen avocados in 1-3 days. Store ripe, uncut avocados in the refrigerator to prevent them from softening further. They will last 2-3 days.
— DON'T RUN OUT
Buy more avocados than you think you need (trust us). Any extra avocados can be used sliced for sandwiches or even on top of pizza. Avocados make everything better!
— Make sure you add some spice and acid
Lemon, lime, salt, and good seasonings will set you up for success with any avocado-based dip. Avocados are creamy and delicious, but they need a little help in the seasoning department to bring out the best of their natural flavor. You can also add a little jalapeno for some kick.
— KEEP IT CHUNKY
In an attempt to make a great dip, you might think you want less chunks and to make it more smooth and spreadable. Don't. You CAN over mix your dip. Leaving a little texture is always best.
Since the Dawn of Time: A Brief History of Avocados
Avocados have a long, rich history. Some historians date them back to 15,000 B.C. That means animals from the Cenozoic era (prehistoric megafauna like mammoths and giant sloths) were possibly enjoying one of the greatest fruits of all time.
By 500 B.C., humans were cultivating this green "gold" in Mexico and Central America. The Spanish later came along and brought avocados back to Europe.
Some questions to ponder:
Did avocados survive the dinosaur extinction?

Were ancient Aztec peoples serving guacamole at their sporting events?

Who invented avocado toast?
Top 5 Most Important Things to Have at a Super Bowl Party
With every sporting event, there exists a debate on the "Top 5." While the subject matter varies, events like the Super Bowl bring friends and family together. There are beverages and snacks galore, so cheer is running high. There's bound to be a debate on a "Top 5" somewhere in your party.
For your consideration, here's our "Top 5":
5) Finger Foods
Few things are more annoying than being at an busy party and have to use a fork and/or knife to eat. It requires concentration and effort that you would love to use in winning that round of Taboo during half-time.
4) Paper Towels
It's inevitable. Someone is going to spill something or accidentally knock something over. Not to mention, we just said finger foods are going to be present. We are pretty sure you would like to keep that couch you got from Ikea as spotless as possible.
3) That One Unreasonable Sports Fan
Look, as much as we want to all get along, you have to admit that one guy (or gal) who makes outrageously-biased hot takes is fun to have around. She/he will spark the sports debate of the century with flair. Just more entertainment for the party.
2) Ice
This is our sleeper pick for most important thing at a Super Bowl party. Nobody wants a warm soda to sip. It's a mood killer. You have this great plate of wings and chips and dip with nothing cold to wash it down. What a bummer. Don't be a host who served warm drinks on Super Bowl Sunday.
1) AVOCADOS
So you've got ice cold drinks flowing, an electric vibe running through your party, and you've served up the most delicious wings and chips. Make sure you have avocados! Aside from the aforementioned guacamole and dip recipes, try stuffed avocados, avocado "fries," deviled avocado eggs… we could go.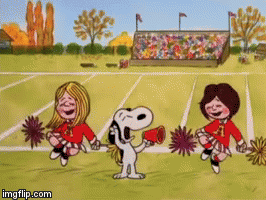 And Now… the Avocado Health Facts
We've given you some great recipes and ideas to go down in Super Bowl snack history, but let's not overlook the fact that, in addition to being delicious, avocados are one of the healthiest fruits in the world.
Here are some interesting health facts to ease your guilt and anxiety about overindulging in some avocado delights on Super Bowl Sunday:
Avocados are a Superfood!
We don't use this term lightly. Please note just some of the many nutrients avocados contain:
Vitamin K — 26% of the Daily Value

Folate — 20% of the DV

Vitamin C — 17% of the DV

Potassium — 14% of the DV

Vitamin B5 — 14% of the DV

Vitamin B6 — 13% of the DV

Vitamin E — 10% of the DV
Antioxidants (like the vitamins above) are linked to fighting disease.
Avocados have more potassium than Bananas
Believe it or not, avocados contain 14% of the DV of potassium per serving compared to the banana's 10% DV. Studies suggest that high potassium intake is linked to reduced blood pressure, which can help prevent heart attacks, strokes, and kidney failure.
Avocados are loaded with heart-healthy monounsaturated fats
Avocados are loaded with mono-what?! Remember in 7th grade when your science teacher said some fats are actually good for you? Well, they were referring to foods like avocados. Avocados are high in healthy fat — 77% of the 160 calories are from healthy fats.
Avocados are high in fiber.
Avocados typically contain 7 grams of fiber (27% of the DV) per serving.

25% of the fiber in avocados is soluble (meaning it helps you feel satiated and less hungry), while 75% is insoluble (meaning it helps with digestion and food movement).